2022 Fellows secured a teaching position
Rated Highly Effective for Teacher Quality
students taught by teachNOLA teachers
About teachNOLA
teachNOLA Teaching Fellows is consistently rated as a top teacher preparation program in Louisiana, offering teacher certification in a wide range of subject areas and grade levels. With training and preparation rooted in building strong relationships with students and the ability to deliver high-quality instruction, teachNOLA Fellows join school communities ready to play a critical role in providing all students an excellent education.
The 2024-25 teachNOLA application is open!
Developing and Supporting Diverse Talent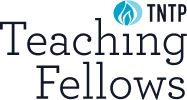 Why New Orleans?
Bring Learning to Life in a City That's Larger Than Life
New Orleans is a vibrant, multicultural city known for its food, music, art and architecture. As the first city in the country where all students attend public charter schools, it offers educational opportunities that are as rich and diverse as its culture. Teaching Fellows can find their fit among dozens of unique school communities in and around the Greater New Orleans area, including STEM academies, arts-based education programs, edible schoolyard programs and a program for college-aged students with intellectual and developmental disabilities.
Each year, we transform a talented, diverse cohort of people from all levels of experience into great teachers for local students. Our Fellows come from all backgrounds to teach a variety of subject areas and grade levels, including early childhood, elementary, special education, math and sciences. Since 2001, we have trained thousands of teachers, reaching over 95,000 students.
Apply
Learn about teachNOLA, our students, and our unique educational community. Complete an online application to indicate your interest in teachNOLA and share your background and experiences, and submit a recorded interview to showcase how your talents will shine in the classroom.
Train
Throughout the 5-week summer training experience, learn core teaching skills such as engaging students, managing a classroom, and instructional delivery from experienced coaches and teachers. Practice those skills with students in a local summer school classroom and with your peers while receiving coaching and feedback.
Teach
Begin teaching in the fall, leading a class of your own students, and earning a full teacher's salary and benefits. Continue building your skills with coaching tailored to your individual needs and one year of coursework culminating in certification.
Late May: Pre-Service Training Begins
Late June: Pre-Service Training Ends
Mid-July: School Based Professional Development Begins
Early August: First Day of School
Late August: Online Certification Coursework Begins

Eligibility
To be eligible for the teachNOLA program, applicants must meet specific eligibility criteria based on state requirements, including bachelor's degree conferral, minimum undergraduate GPA of 2.2 from their most recent degree, and state testing requirements. Candidates must also meet local employment requirements including passing a background check and meeting all legal requirements to work in the United States.
Learn More About Eligibility
Hear It From Them
Teacher Stories