Nominate a TNTP Teaching Fellow
Know someone who would make a great teacher?
Complete our referral form and we'll reach out to them with information about the TNTP Teaching Fellows.
TNTP Teaching Fellows provides the most affordable and practical teacher training to ensure all students have access to an equitable education. Our hands-on coaching and job-embedded training prepare diverse teachers who reflect the communities where they work. We are committed to improving educational experiences for all students and setting them on a path to social and economic mobility.
Our Fellows come from all backgrounds and are graduating college seniors, recent graduates, and professionals. No prior teaching experience is required.
As a token of our appreciation, you will be entered into a monthly raffle for each of your nominations.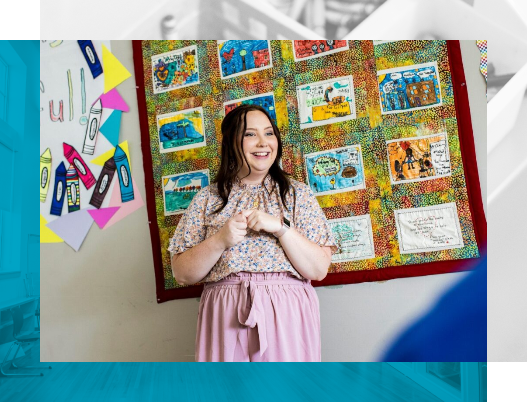 We take your nominee's privacy seriously. We will not disclose their personal information for any purpose.