teachers have trained through BCTR
One of the most affordable and accelerated licensure programs in Maryland
years of experience training teachers in Baltimore
About Baltimore City Teaching Residency
When you join Baltimore City Teaching Residency (BCTR), you join a long-standing cohort of residents who care deeply about students' futures and are helping transform Baltimore City Public Schools. For 20+ years, Baltimore City Teaching Residency has trained over 2,100 teachers who have impacted more than 380,000 students. With our hands-on, job-embedded teacher preparation program, you too can make a difference in the lives of Baltimore students.
The 2024-25 Baltimore City Teaching Residency application is open!
Developing and Supporting Diverse Talent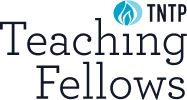 Why Baltimore?
Baltimore is a city on the rise, and great teachers are key to that progress.
Baltimore is a city rich in history and community. If Baltimore's spirit could be summed up in one word, it would be perseverance. Baltimore is a city that has faced decades of challenges that could have defeated its spirit, but the true beauty and fight of its people has never wavered in the face of adversity.  Baltimore's people believe that education is the key to opportunity and freedom, and our Residents are making a difference by holding students to high academic expectations, persevering in the face of challenges and making a commitment to Baltimore's future.
For 20+ years, Baltimore City Teaching Residency has partnered with Baltimore City Public Schools to recruit, train, and certify over 2,100 teachers. We work with school leaders throughout the district to prepare teachers to work where they are most needed. Through this partnership we have been able to provide over 380,000 students with great teachers who have a significant impact on their lives. As a member of Baltimore City Teaching Residency, you'll most likely teach alongside BCTR alumni committed to the lifelong success of students, as one in ten City Schools teachers began their careers in our program.
Apply
Learn about Baltimore City Teaching Residency, our students, and unique educational community. Complete an online application to indicate your interest in Baltimore City Teaching Residency and share your background and experiences, and submit a recorded interview to showcase how your talents will shine in the classroom.
Train
During your 6-week summer training experience, learn core teaching skills such as engaging students, managing a classroom, and instructional delivery from experienced coaches and teachers. Practice those skills with students in a local summer school classroom and with your peers while receiving coaching and feedback.
Teach
Begin teaching in the fall, leading your own classroom, and earning a full teacher's salary and benefits. Continue building your skills with coaching tailored to your individual needs and 2 years of coursework culminating in certification.
Mid-June: Pre-Service Training Begins
Late July: Pre-Service Training Ends
Late August: School Begins
Online Certification Coursework Begins

Eligibility
In order to be eligible for Baltimore City Teaching Residency, applicants must meet specific eligibility criteria based on state requirements, including bachelor's degree conferral, minimum undergraduate GPA of 2.2, and state testing requirements. Candidates must also meet local employment requirements including passing a background check and meeting all legal requirements to work in the United States.
Learn More About Eligibility
Hear It From Them
Teacher Stories