of Fellows identify as a person of color
The most affordable licensure program in the state
partner school districts where Fellows can launch their careers
About Teach Minnesota
Teach Minnesota is one of the state's first alternative routes to certification —and your opportunity to join a cohort of talented professionals who are ready to change the game for students. Teach Minnesota uses a proven national Teaching Fellows model that's trained nearly 40,000 teachers in 25 states and will elevate your academic and professional expertise into a high-impact career as a certified teacher in the Twin Cities.
The 2024-25 Teach Minnesota application is open!
Developing and Supporting Diverse Talent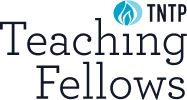 Why Minnesota?
A City's Progress Depends on Its Teachers
Minnesota is known for its abundant outdoor activities, popular festivals, and affordability. It's also a state committed to providing quality education. In response to a growing, community-led movement to address teacher shortages, the state legislature opened the doors for new teacher training programs, like Teach Minnesota, to offer affordable, flexible pathways into the classroom. Teach Minnesota, one of the state's first alternative routes to licensure under this new licensure system, is designed after a model that has been proven to train effective teachers across the nation for more than 20 years.
Teach Minnesota is your opportunity to join a cohort of talented professionals who are ready to change the game for kids. Teach Minnesota's first class of 30 Fellows started training in the summer of 2022. The program aims to scale to 100 new teachers per year by 2024. We are committed to recruiting cohorts with at least 50% of teachers identifying as a person of color, positioning Teach Minnesota to shift the landscape of diverse educators in the Twin Cities by at least 10% over 5 years.
Apply
Learn about Teach Minnesota, our students, and our unique educational community. Complete an online application to indicate your interest in Teach Minnesota and share your background and experiences, and submit a recorded interview to showcase how your talents will shine in the classroom.
Train
Throughout the 8-week summer training experience, learn core teaching skills such as engaging students, managing a classroom, and instructional delivery from experienced coaches and teachers. Practice those skills with students in a local summer school classroom and with your peers while receiving coaching and feedback.
Teach
Begin teaching in the fall, leading a class of your own students, and earning a full teacher's salary and benefits. Continue building your skills with coaching tailored to your individual needs and 1-2 years of coursework culminating in certification.
April: Orientation and Preview Day
Mid-June: Pre-Service Training Begins
Early August: Pre-Service Training Ends
Online Certification Coursework Begins
Eligibility
In order to be eligible for the Teach Minnesota program, applicants must meet specific eligibility criteria based on state requirements, including bachelor's degree conferral and a minimum undergraduate GPA of 2.25 from their most recent degree. Candidates must also meet local employment requirements including passing a background check and meeting all legal requirements to work in the United States.
Learn More About Eligibility
Hear It From Them
Teacher Stories