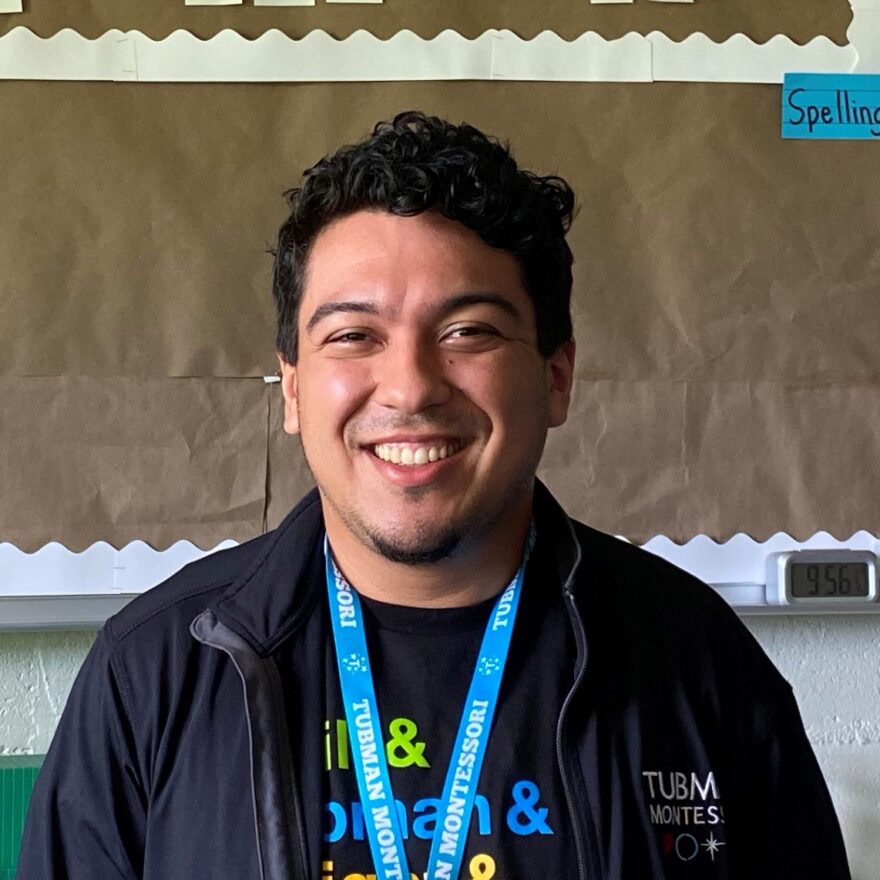 Paolo Antonio Castagnoli
teachNOLA
Mathematics, K-2
Why did you become a teacher?
I grew up around educators who were able to use their understanding of our public education system to get me into and prepare me to attend some of the best public schools in Houston, Texas. When I moved to New Orleans, I was shocked by the number of people I met that attended private school or had horrible public school experiences. I want to be the teacher that can provide my students with a quality education and access to opportunity. I want my students to succeed without their family needing specialized knowledge on schools and their district.
Have you formed lasting relationships with other Fellows? If so, how has that been helpful?
I was lucky enough to be at the same school as one of my cohort members and am co-teaching with them this coming year. Our shared experiences with teachNOLA have given us a common teaching foundation. Before we taught together, we were able to share our experiences, tips and tricks, and various strategies we had implemented from teachNOLA.
What were your first and second years in the classroom like?
I was on the virtual team at my school during my first year. It was a unique experience teaching 5-, 6-, and 7-year-olds through Zoom. It was also a wonderful opportunity to connect with families on a deeper level. The relationships I built with my students, their siblings, parents, and grandparents was amazing. It really taught me the value of family partnerships in education.
What has been the most rewarding part of teaching?
I think what's biggest to me are the relationships I built with my students and their families. It's awesome watching their personalities change and grow throughout the year and is truly the most fulfilling part of working with children.
What advice would you give someone who is applying to teachNOLA?
The skills and strategies that you learn from teachNOLA deal with modern-day educational issues. These strategies are all centered around an equitable approach to teaching, ensuring that we reach all our students. Keep all your notes and hold onto all the teacher strategies you learn as each class requires a slightly different approach. You'll find yourself looking back at these strategies again and again throughout the coming years.
Why do you think it is important to teach right now?
Right now, with our access to information, it's more critical than ever to value students' perspectives and teach critical thinking skills with an equitable approach. Students deserve quality teachers that will give them the skills necessary to make critical decisions and discern fact from fiction.
What keeps you motivated as a teacher?
Regular reflection on my goals is what drives me as a teacher. I am grounded by my end goal—to connect with and provide my students with opportunities to succeed and perform. It helps me get past and ignore all the little things that personally frustrate me. Reminding myself that these are minor inconveniences and that the purpose of teaching is not for self-fulfillment, but for providing more promising futures.