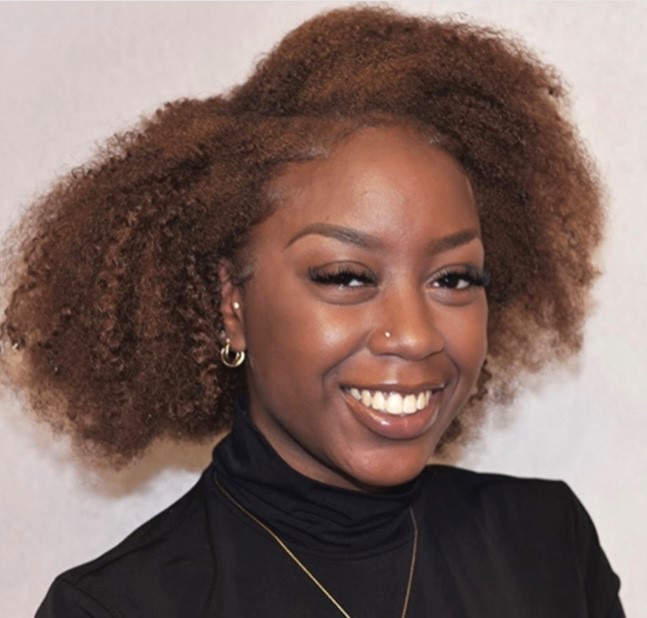 Why did you become a teacher?
I became a teacher to be a leader in my community whom students can relate to and trust. In addition, I know the long-lasting impact having a teacher of color in the classroom has on students.
What was your pre-service training experience like, and how did it prepare you for the classroom?
Although my pre-service training (PST) was virtual, my coach supported and guided me through the knowledge and training I needed to have a successful first year of teaching. I learned best practices and strategies for teaching that have positively impacted my effectiveness in the classroom.
What support from your coach was the most valuable?
The most valuable support I've received was having my coach observe lessons during my first year. The feedback I received helped me better manage my classroom and build long-lasting relationships with students.
Have you formed lasting relationships with other Fellows? If so, how has that been helpful?
I started my first year of teaching at the same school as one of my cohorts, and they are now my co-teacher. It has been comforting to know that someone in the school building is also embarking on a new and challenging journey with me.
What has been the most rewarding part of teaching this year?
The most rewarding part about teaching this year has been preparing a safe and loving place for students to enjoy learning. I am most joyful when students enter my room excited to be back at school.
How have you connected with your school's local community?
New Orleans is a magical city, and the people make living here enjoyable. My students' parents love interacting with me and are truly grateful for my service. The relationships I've built within this community is the reason parents and students trust me.
What advice would you give someone who is applying to teachNOLA?
To anyone deciding to apply to teachNOLA, I'd say this work requires unwavering commitment and dedication to serving our community.
Why do you think it is important to teach right now?
Now more than ever, our children need leaders who can teach them to love learning enough to go on to college and break barriers that those before them could not.
Imagine that you're speaking to someone who is interested in becoming a teacher but is hesitant because they've heard it's so challenging. What would you tell them?
Don't expect your classroom to be perfect every day, but enter the room knowing that you have the strength to foster change.