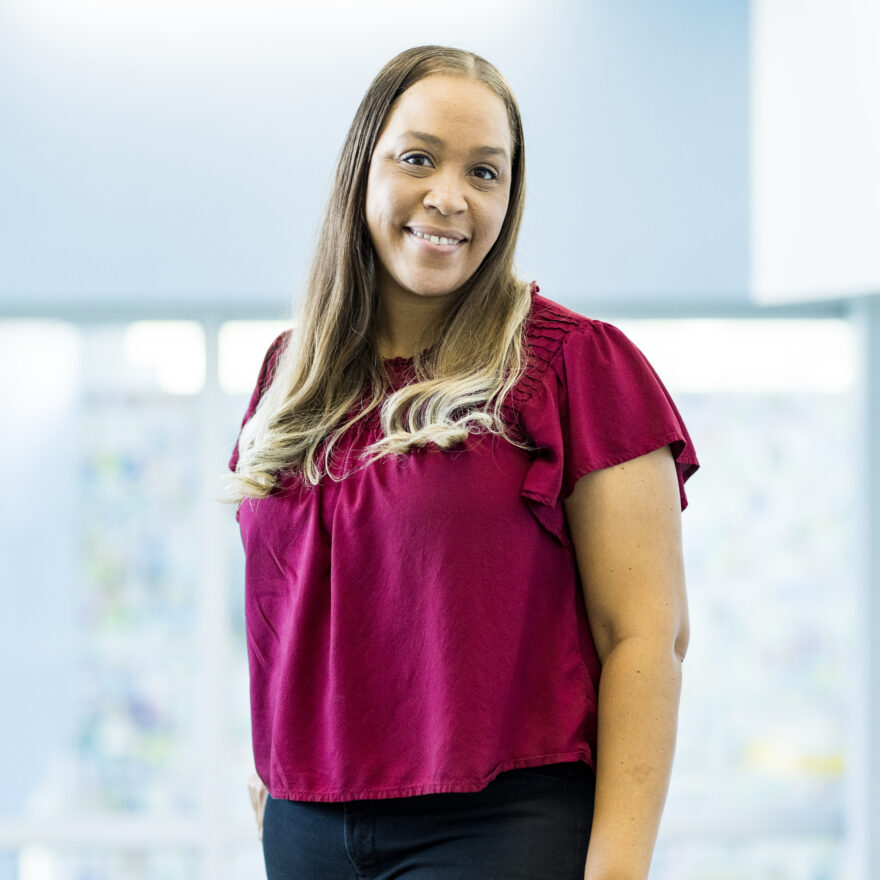 Tacha Thebaud
Program Director
Why do you think educators are so important right now?  
In Nevada there is a critical teacher shortage in high–needs areas, including Elementary Education. Over one thousand classrooms are beginning this school year without a permanent teacher. But it's about more than just filling classrooms with teachers. The pandemic exacerbated the gap in student access to educational opportunities and impacted students so deeply on a social-emotional level. Now more than ever, students need teachers who have high expectations and will work hard to accelerate student learning while also creating the conditions for that learning to take place by building a strong culture of learning and focusing on the whole child. 
What impact have you seen this program have on the community?  
Each year, during school and district hiring season, an increasing number of principals in high-needs schools request Nevada Teacher Corps Teaching Fellows for their vacancies. In doing so, they reference the high expectations our teachers hold, their collaborative approach to refining their craft, their learning orientation, and their efforts to partner with families and drive student outcomes. 
Our teachers complete their student teaching/field experience in local summer school classrooms and have had a strong positive impact on the experience and outcomes of students.
NTC alums have begun to obtain positions of leadership in schools, such as learning strategists and even principals, broadening their impact. 
What makes this program so special? 
What makes our program special is our diversity.  We have an incredibly diverse cohort based on racial/ethnic demographics, locality, and life experience. Part of our value add to the school district is that we have historically attracted talent to Las Vegas through our national recruitment efforts.   
 
NTC is unique in that we offer intensive coaching support across the two years that Fellows are enrolled in the program. We do this in partnership with school-based leadership to ensure a cohesive experience for our teachers.   
 
The vast majority of coursework required to convert their provisional licensure to standard licensure takes place through the participation in our program through our Academy Online licensure coursework. We work to ensure that the coursework is responsive to our Teaching Fellows' needs while also ensuring that it is aligned with Nevada state regulations for licensure. 
What does justice in education mean to you? 
Justice in education means ensuring that all students have access to rigorous grade level–aligned content that sets them on a path to college and career readiness so that they can attain the goals that they envision for their futures. It means that all students feel a sense of safety—physically and psychologically—that enables them to deeply engage in that rigorous content. It also means minimizing barriers to access for historically marginalized members of the education community—educators, families, and students. 
What keeps you motivated in this work?  
Part of what keeps me motivated in this work is the juxtaposition of my daughter's experience in school and the experience of the students in the communities in which we work. I am in a position of privilege to be able to choose the educational experience that I believe will best set her up for success, but I know that so many don't have that same level of choice, access to resources, and understanding of how to navigate the system to best advocate for their children. Through my daughter's experience, I get to witness what is possible when teachers hold high expectations for students. While I'm grateful to be able to provide this level of access to opportunity to my own daughter, I continue to do this work every day because we're far from this being everyone's reality in this country and here locally. I'm motivated to continue to work with teachers and leaders here locally to create the ideal conditions for all students to thrive in schools so they can achieve the future they envision for themselves and their families.