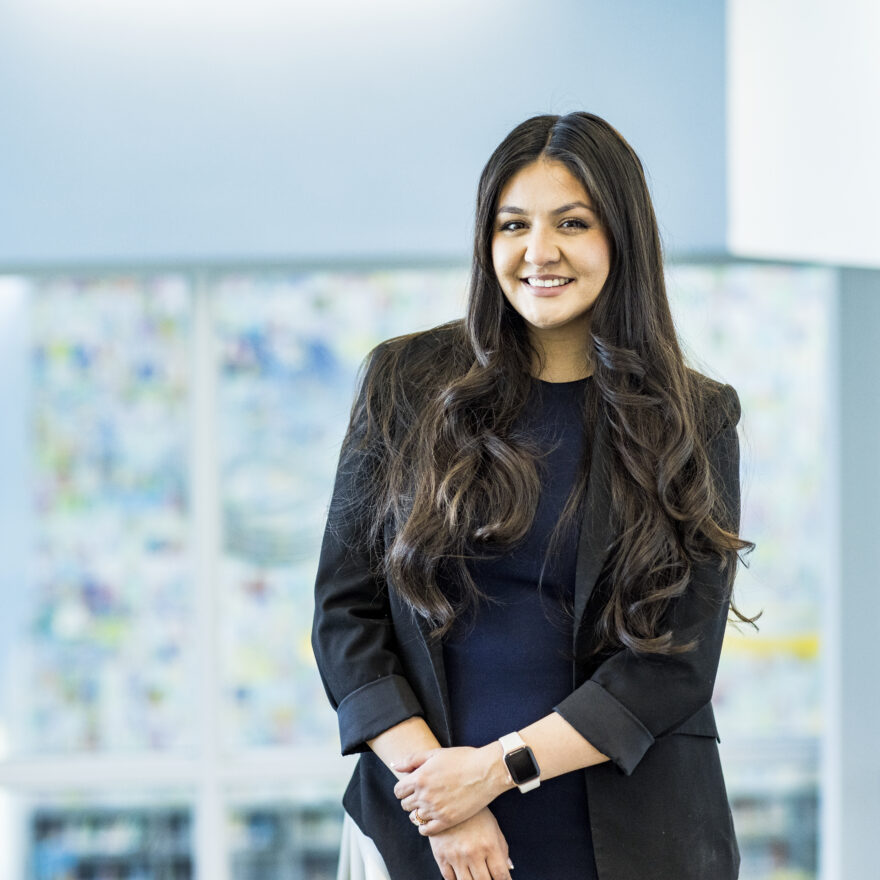 Arlene Angulo-Serrano
Effectiveness Coach
Why do you think educators are so important right now?  
There has never been a greater need for strong instruction where students are challenged, supported, and engaged academically. Educators give students access to the necessary skills that they will need in order to achieve their dreams and their highest potential.
What impact have you seen this program have on the community?  
Our program develops teachers that provide high-quality instruction that administrators look for time and time again. Our teachers exceed expectations and foster strong partnerships with each other to build life-long friendships, with their community by engaging in service projects through Americorps, and with their students by incorporating Social Emotional Learning that allows students to develop their whole selves and not just academics.
What keeps you motivated in this work?  
Kids often pay the consequences for adult choices. Through our work, we know that together we can achieve more that will grant all kids access to an equitable education and systems that will allow them to be successful in whatever they choose for themselves.
What makes this program so special? 
Our Fellows are deeply committed to their craft and are rooted in being lifelong learners. They embrace challenges and look for creative solutions. However, we do not ask our teachers to embrace teaching alone. Our teachers are supported with a network of resources including tailored individual coaching that is hands-on and specific to the needs of the teacher, a community of alumni that provide mentorship and professional opportunities, and a cohort of like-minded individuals working towards the same goal of providing high-quality instruction to students who need it most.
What does justice in education mean to you? 
Equitable access and opportunity to all that is available to all students.