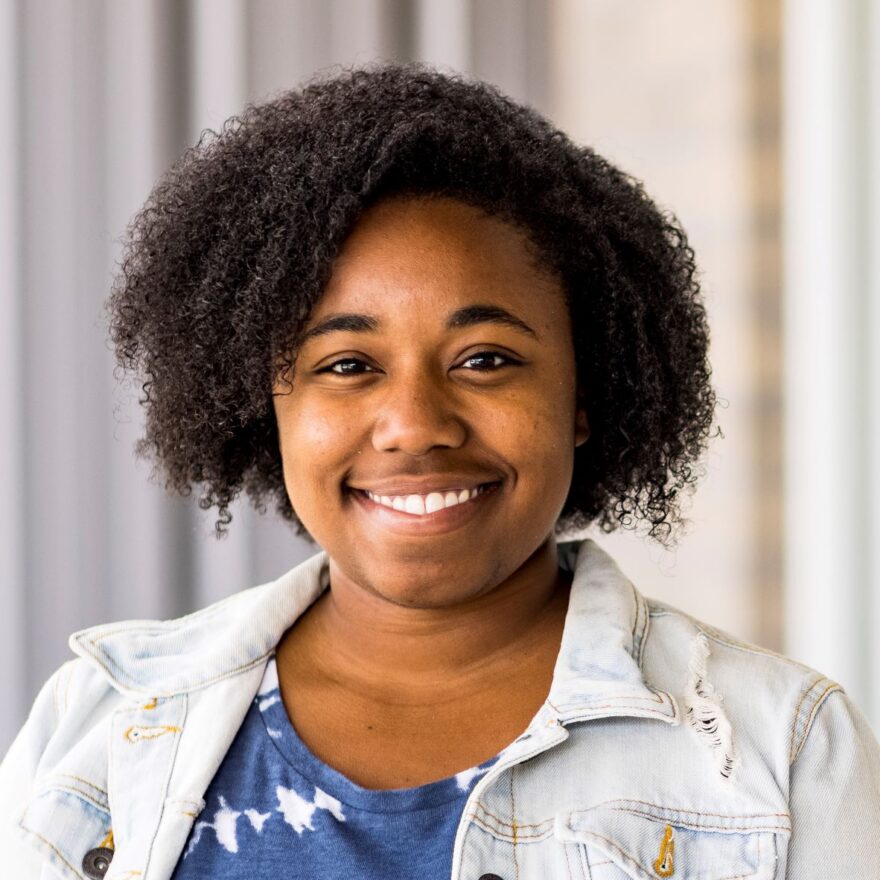 Rashay Foster
Senior Manager, Mid-West BEEC
Why do you think educators are so important right now?  
Education is the key that opens doors to provide others with the opportunity to live a life of choice. Educators are not just important right now—they have always been important and will continue to be important. To access the key that is education, one needs a reliable, passionate, and caring guide to help them along the way. Educators have the unique opportunity to equip our students will skills, knowledge, and experiences that will stick with them forever. We need educators because our students (the future of this world) deserve a quality education that challenges them, allows them to see themselves and others, and engages them. For our students to have an education like that, we need educators who are committed to the work and the betterment of our students—and who find joy in the day–to–day work. Teachers are truly the glue that keeps everything together. 
What impact have you seen this program have on the community?  
We continue to grow our impact within the community through school partners, community organizations, and volunteering at events in the community. As we continue to grow and extend our impact, Fellows are making meaningful relationships with students, parents, and families. We also continue to strengthen our partnerships with colleges and universities in Indiana. Through our work—and the hard work of our Fellows—in schools throughout the city, we're building a strong rapport in the community, and our program is highly recommended. We provide a rigorous teacher preparation program that our community can believe in and be proud to support. 
What makes this program so special? 
We have a unique opportunity to make meaningful changes in education. We are part of a movement to place educators who embody a commitment to educational equity and push themselves to be constant learners in front of our students. We can bring in career changers who have different experiences and perspectives. In addition, we provide training to ensure that our Fellows have support as they enter this rigorous program/career. We know the work is meaningful and life-changing, and we guide our Fellows along the way to be the best, most effective educators they can be. 
What does justice in education mean to you? 
Justice in education means making a real commitment to educational equity—being a part of the positive change that will ensure all our students receive a high-quality education. Education is the key to living a life of choice, and we must provide all our students will resources, tips, knowledge, and skills no matter who they are, where they live, or what they look like. All our students deserve quality educators and a rigorous curriculum that allows them to see themselves in the work while also enlightening them to different perspectives and experiences.  
What keeps you motivated in this work?  
I believe that all students deserve to have educators that value them, include them, love them, challenge them, encourage them, and teach them. I'm motivated daily to ensure I am bringing in the best and the brightest mission–aligned Fellows to guide our students.