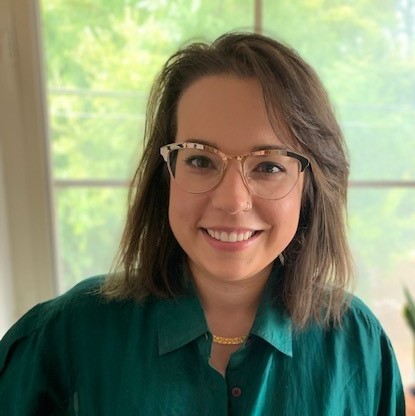 Aspen Davis
Recruitment Manager
TNTP Teaching Fellows Recruitment Team
Why do you think educators are so important right now?  
Educators are essential to the wrap-around support of students and families. In addition to guiding the content learning, educators provide empathy, social connectedness, resources, and advocacy for students to thrive in the world today.
What does justice in education mean to you? 
To have justice in education means that all students have the experience of a high-quality teacher, year after year, to build deep content knowledge and continue to be holistically supported to reach their best selves.
What impact have you seen this program have on the community?  
Our Fellows not only join the community in which they teach, they are partners to ensure the whole student is supported. This requires intentionality, open communication, deep relationship building, and trust. The benefits of the partnership between Fellows and their communities is ultimately a deep investment in student outcomes and well-being.
What makes this program so special? 
TNTP Teaching Fellows brings together aspiring educators from all walks of life into a collective to learn and grow in the profession. This opportunity creates the learning cohort of educators to foster best teaching practices and the love of teaching in the community you live.
What keeps you motivated in this work?
Entering my 11th year in education, my love of the community motivates me in the work. Working alongside fierce advocates for educational justice, in the communities I love and live, in is the push I need to keep going and the impacts I see in my community is the guiding light.