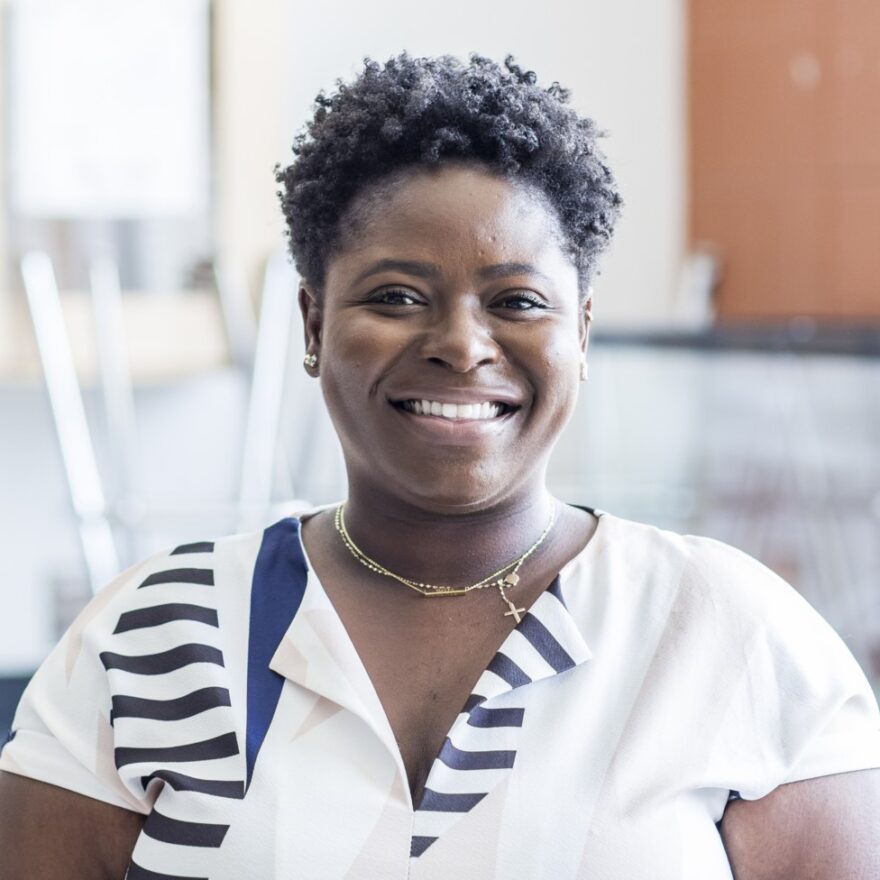 Yaa Boison
Senior Manager
Why do you think educators are so important right now?  
Educators are important right now because they make or break the future we all have to contend with. Educators' ability to demonstrate that all students can achieve, provide quality learning experiences and content for students, and make a difference is critical. It's important for ensuring students have access to content that exposes and expands their boundaries. It's important for ensuring students have adults that care about them. It's important for inspiring others to join the profession.   
What impact have you seen this program have on the community?  
I've seen our impact on school communities and individual teachers and students. As a program, our teachers make a long-term commitment to the communities they serve and take action to build partnerships with parents and the community. Our coaches consistently model and train Residents on community building and collaboration. As a result, we see our Residents implement flexible solutions for supporting parents.
What makes this program so special? 
The people! Our team, our Residents, and our alumni are the best part of our program. Each member of the team is deeply committed to the work of supporting students. We have strong relationships with each other and our Residents. Our alumni continue to join our seasonal staff during the summer, and Residents reach out to their coaches long after they've completed the program. 
What does justice in education mean to you? 
For me, justice in education means opportunity and access. It means giving all students an education that creates opportunities for them to live financially free and healthy lives where they are in control of their choices. 
What keeps you motivated in this work?
The kids! My North Star is always what my actions today mean for kids' futures tomorrow.