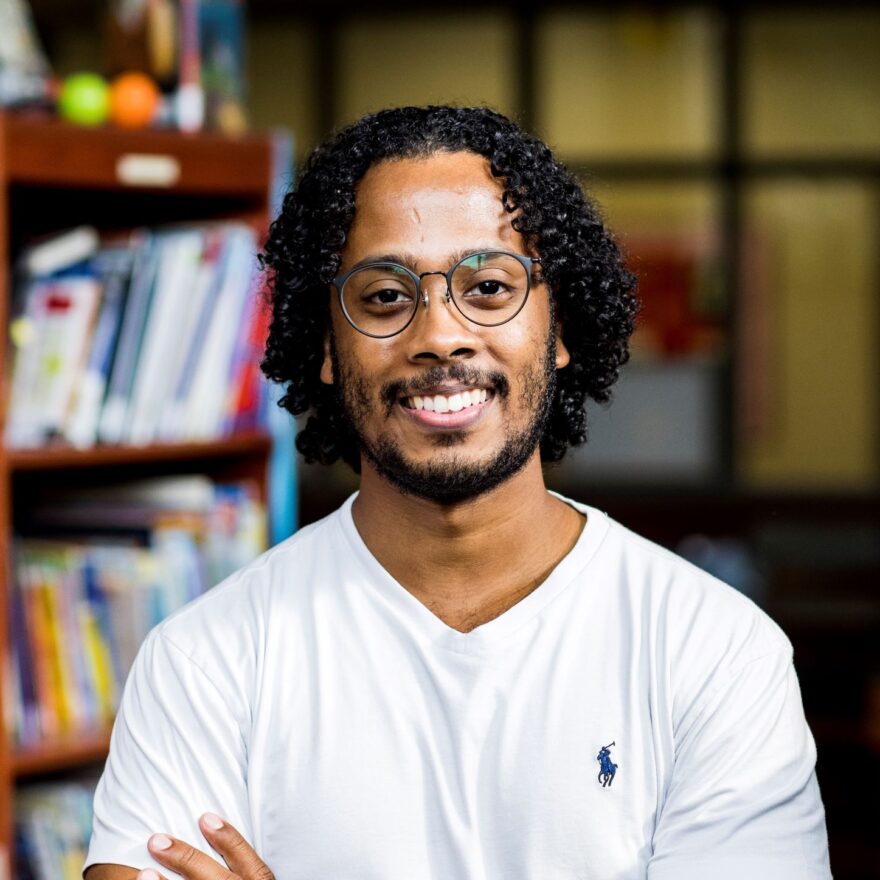 Tarique Shotwell
Recruitment Manager
TNTP Teaching Fellows Recruitment Team
Why do you think educators are important right now?  
We live in a time where there are aggressive attempts to whitewash and erase opportunities for a quality and liberatory education. Right now, school districts are faced with unprecedented teacher staffing shortages, which compels us to support the flow of quality educators into our schools. We need educators who are not only prepared to grow as professionals, but those who are also committed to revolutionizing the educational experiences afforded to our children.
What makes TNTP Teaching Fellows so special? 
What separates this program from other pathways to teaching is the strong support we provide to our Teaching Fellows during their school year. As a former teacher I know that having a supportive coach to facilitate your growth as a teacher is extremely valuable. Our teachers are never faced with a sink-or-swim atmosphere. No matter their previous background, they have the opportunity to become incredible educators for their students and communities.
What does justice in education mean to you? 
The harsh, frequently unspoken reality is that education was not designed for the diverse population that we have today. Although our country has made strides in our promise to provide equitable educational opportunities regardless of a student's background, we have a ways to go. To live up to the democratic ideals that our country was founded upon and continues to profess, justice in education must equal reparations that involve redress for the centuries-long practice of racism and other forms of discrimination that have historically produced unequal social and economic outcomes for marginalized communities. Simply put, justice in education must manifest on a micro and macro level in order to undo centuries of oppression.
What keeps you motivated in this work?  
I am constantly aware of the impact that excellent educational opportunities had and continue to have on my life. I think about the teachers and professors who influenced my trajectory, and I believe the most honorable way to thank them for their impact is to pass it forward and provide that same service mindset to future educators. All children deserve an equitable opportunity to live a good life, and that opportunity playing field begins with education.