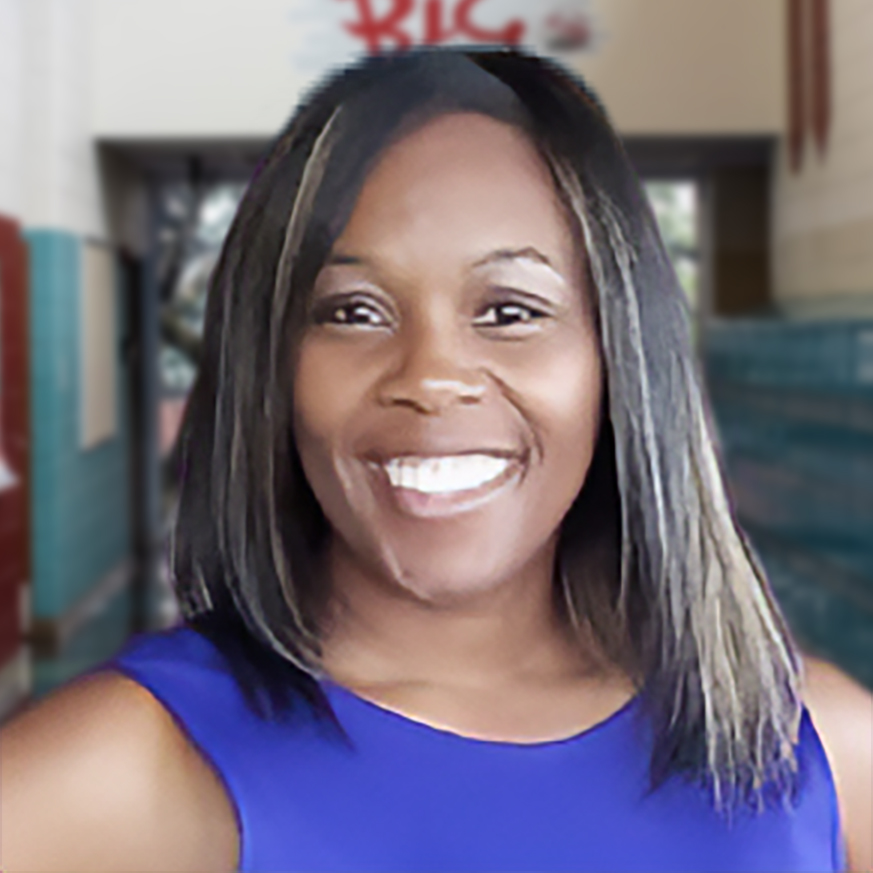 Christy Swauncy
Senior Manager
Why do you think educators are so important right now?  
Educators are so important because they lay the foundation for students' and families' lives. They build relationships while providing instruction, and they empower students to be the best versions of themselves. 
What impact have you seen this program have on the community?  
This program supports educators coming into the field by giving them lots of support and access to a variety of tools to ensure their longevity and success within the field. 
What makes this program so special? 
This program is special because it allows new teachers to build relationships and be mentored by seasoned teachers. The teachers' feedback helps Fellows improve their instructional practices. 
What does justice in education mean to you? 
Justice in education is creating a safe space for collaboration and critical thinking by giving students access to what they need. 
What keeps you motivated in this work?  
The relationships with students and families keeps me grounded in this work. I love seeing students grow and contributing to their mastery of content.
Why is a program like the Black Educator Excellence Cohort important for Black teachers?
Studies have shown that having one Black teacher by 5th grade reduces drop out rates by 39% for low-income students. The Black Educator Excellence Cohort (BEEC) offers solutions to the problems that would deter individuals from entering the educational field. It is important for Black educators to have a space dedicated to them where they can collaborate, reflect on their practices, get feedback, and problem solve. Given the population of NOLA schools, it is important to develop Black teachers to continue to have representation in the classroom. Students need positive representations of themselves. In order to combat racist practices still happening in schools across the country, Black educators are needed to be advocates and make change!
What impact have you seen the BEEC have on Fellows and students?
The BEEC's impact is felt by students when they see teachers who look like them, and when they build relationships with those teachers based on love and care.
What do you enjoy most about being involved with the BEEC?
I enjoy being involved with BEEC because it allows me to pour into Black educators in a way that is often overlooked. We get to bond, share experiences, give advice, develop action plans, and listen to one another. This space allows us the opportunity to talk about unjust practices still happening in schools and problem solve to make better outcomes for our students.